Upload precision plans faster with the latest manufacturer update in Contour
From today, variable rate application files for image-based plans can now be downloaded in manufacturer specific formats, helping you get your plans into the cab easily with no need for manual file conversions or having to adjust the settings.
For ISOXML file types, users can also set a fallback rate if GPS is lost or for situations where the machine is outside the field boundary. See below for a full list of available file types:
VR application supported file types:
AGCO AccuTerminal
Fendt VarioTerminal
Generic ISOXML Type 1
Generic ISOXML Type 2
Horsch ISOXML
Muller ISOXML
John Deere Rx 
Trimble FMX/CFX
CNH ISOXML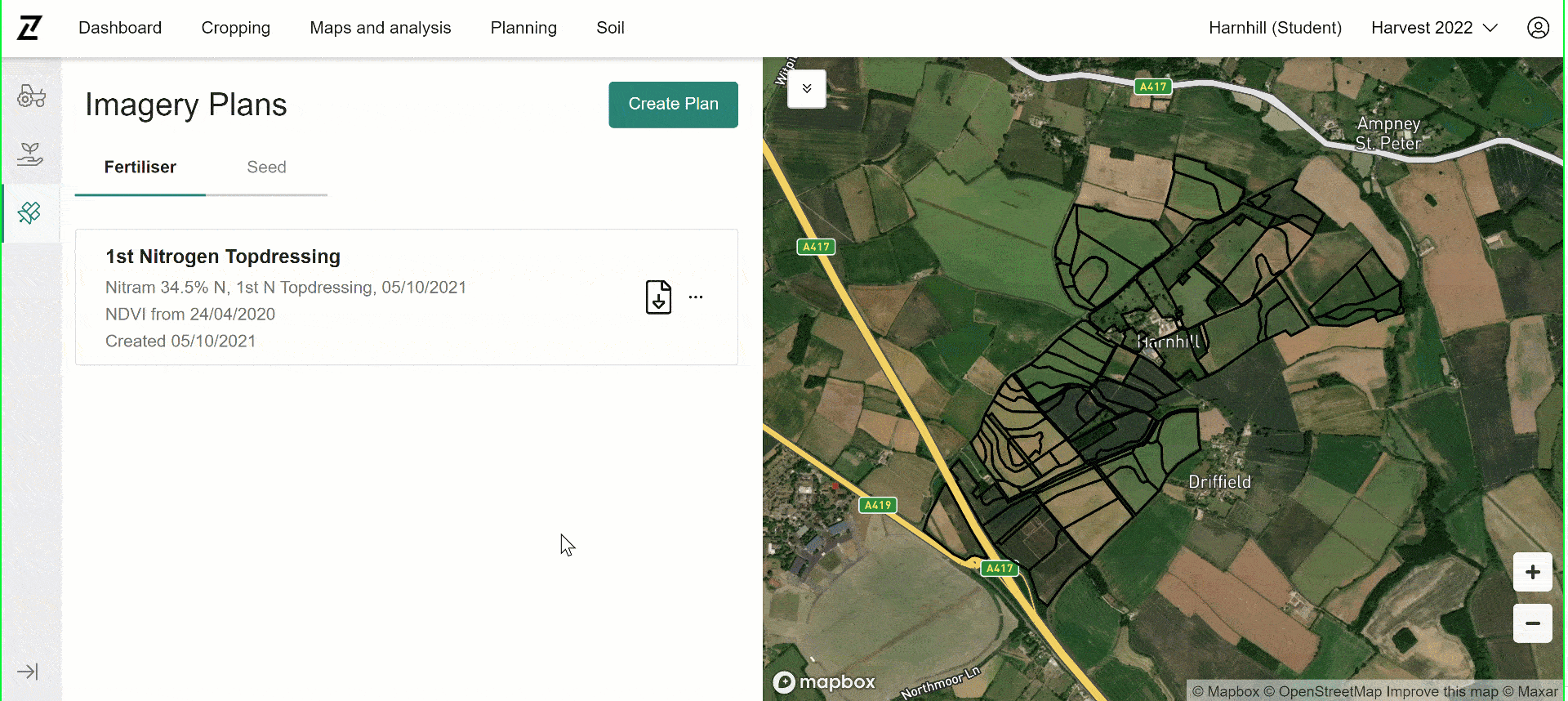 Updates have also been made to restore full functionality to the dashboard, BYDV and weather widgets, plus other general performance improvements across the platform.
Log in to Contour to view the latest changes ahead of the upcoming nutrient planning season.