Understand field performance in greater detail with Yield Maps in Contour 2.4
Deeper insight into crop performance is now available with today's release of yield map functionality in Contour 2.4.
This update will enable you to:
Analyse yield maps alongside other RHIZA data layers to establish the reasons for crop variation
Verify previous decision making and agronomy practices
Improve future decision making with greater insights
Drive up performance next harvest by evening establishment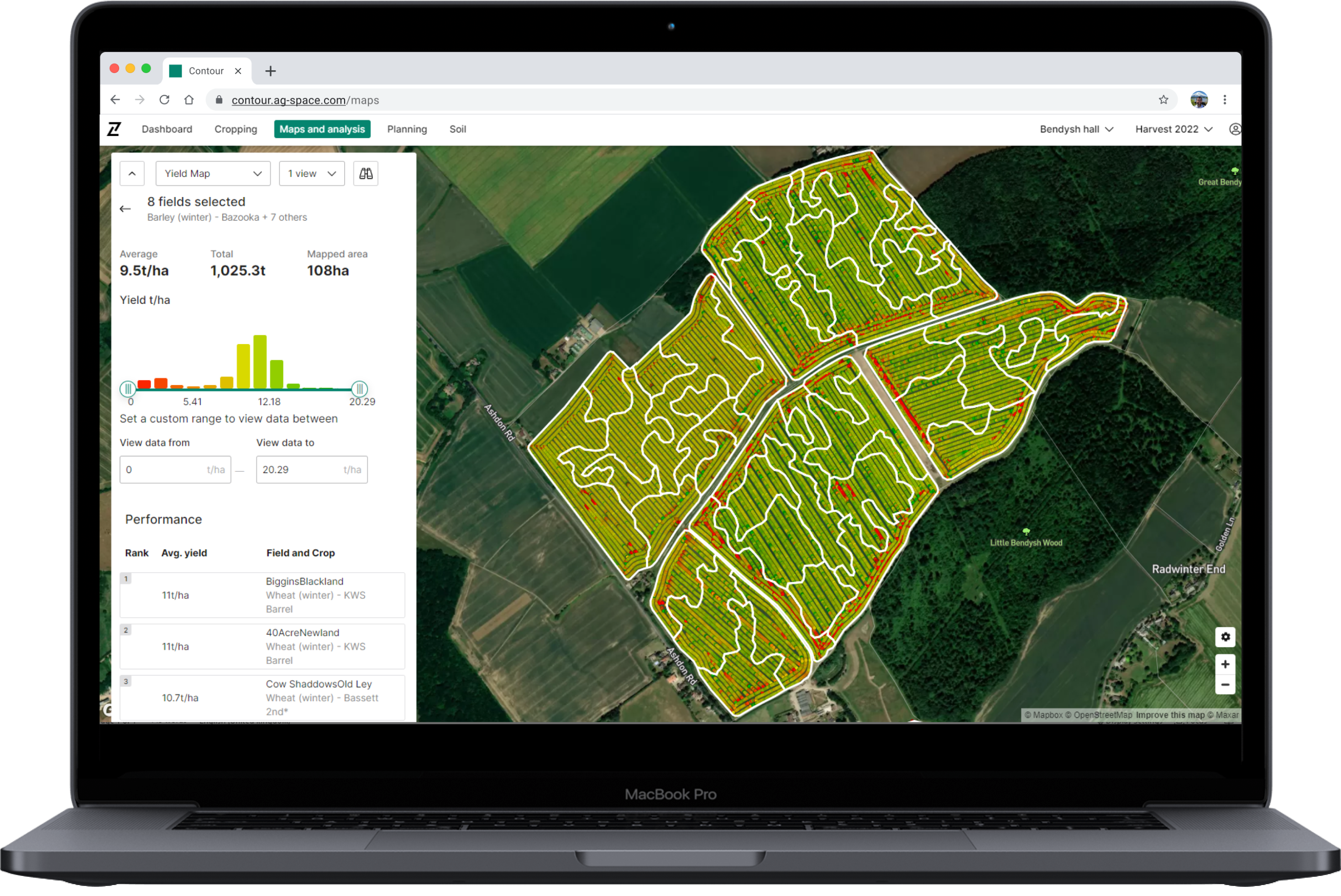 Yield Maps are now available in Contour 2.4
Yield maps can now be uploaded into Contour in a simple process that supports all major manufacturer file types.  The upload process is designed to be as efficient as possible, using GPS data from the harvest machinery to automatically determine field and harvest year for each yield map (these can also be manually updated), and preventing duplicates by only uploading new files.
Once the new yield files have been uploaded in the 'Maps and analysis' tab, you can:
Filter uploaded yield maps by year, crop, variety and field
Select one or multiple fields to view
Visualise overall yield breakdown across selection using an interactive histogram
View yield distribution within and across fields to easily highlight high & low yielding areas
View summary of selected field(s) – Average T/ha, Total T and Area
Compare year-on-year maps for the same field to spot trends
Compare yields with other imagery or soil analysis to evaluate and understand performance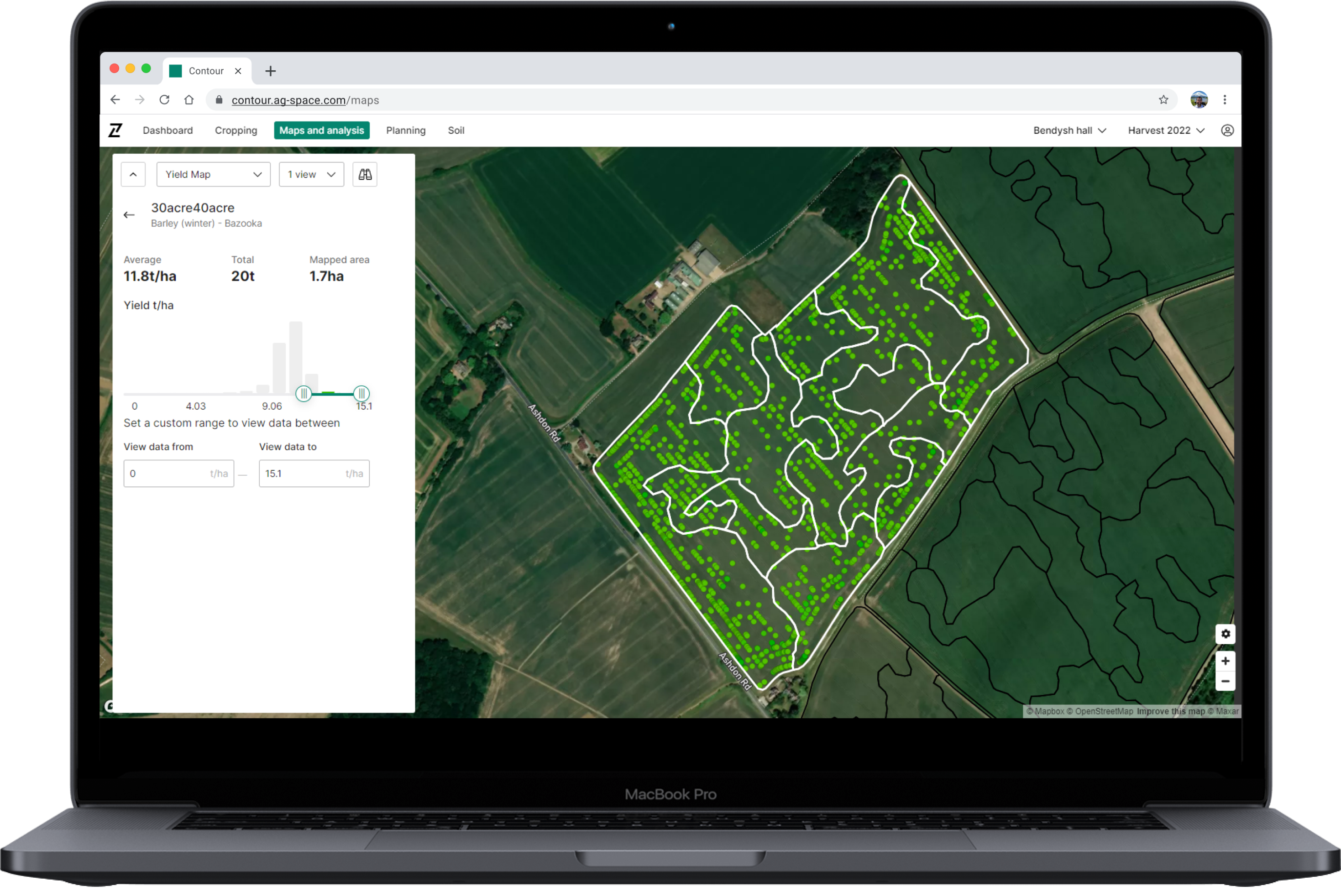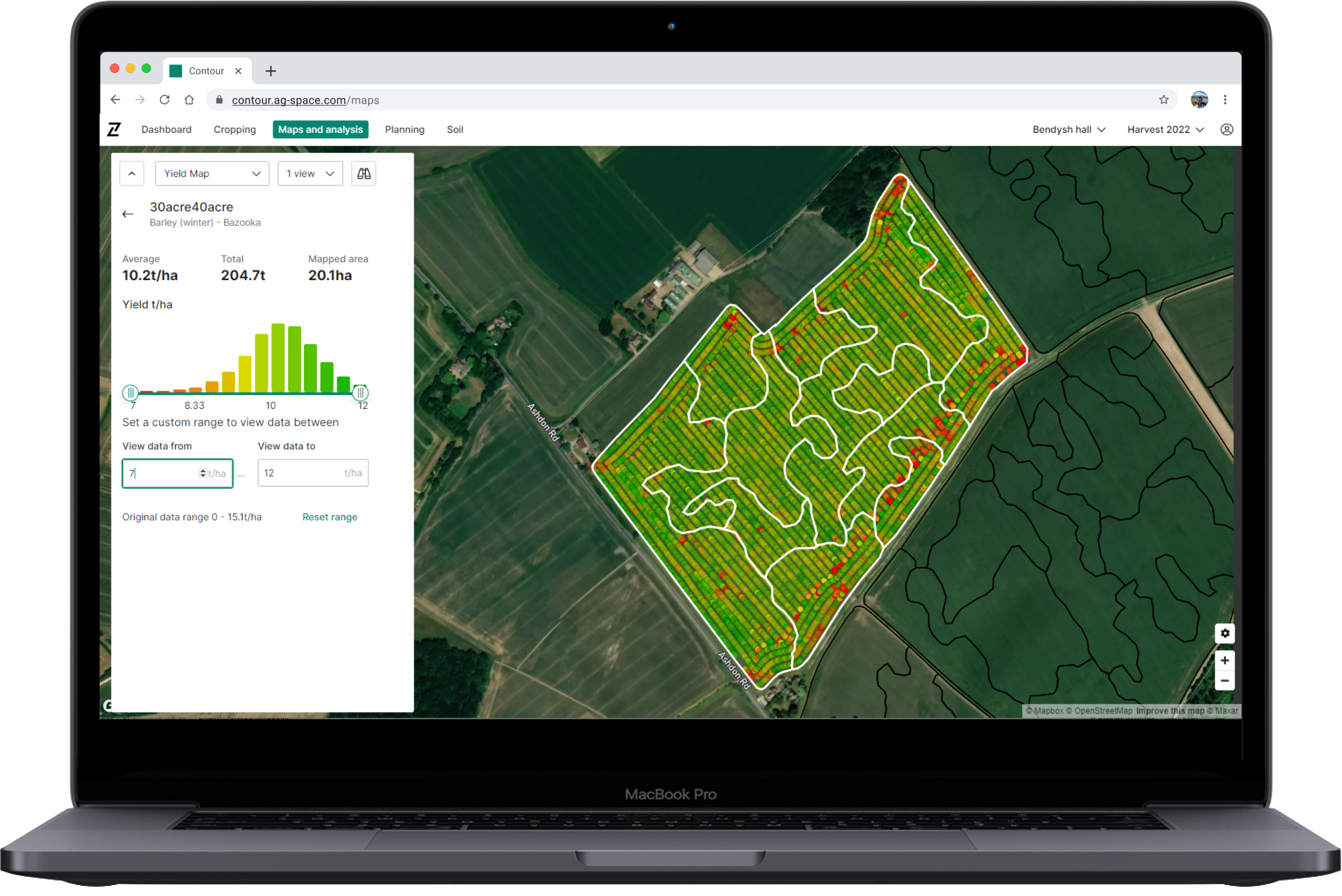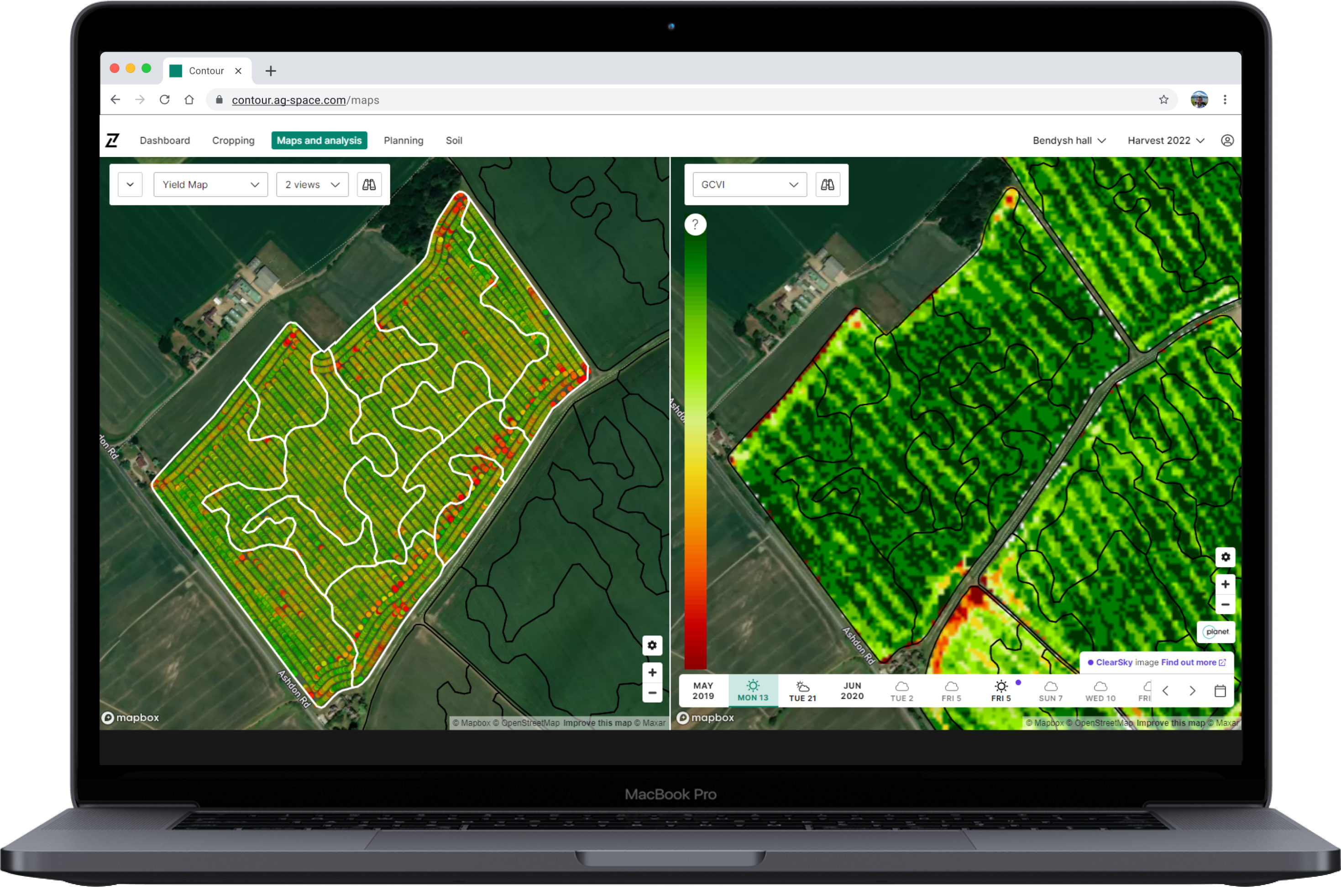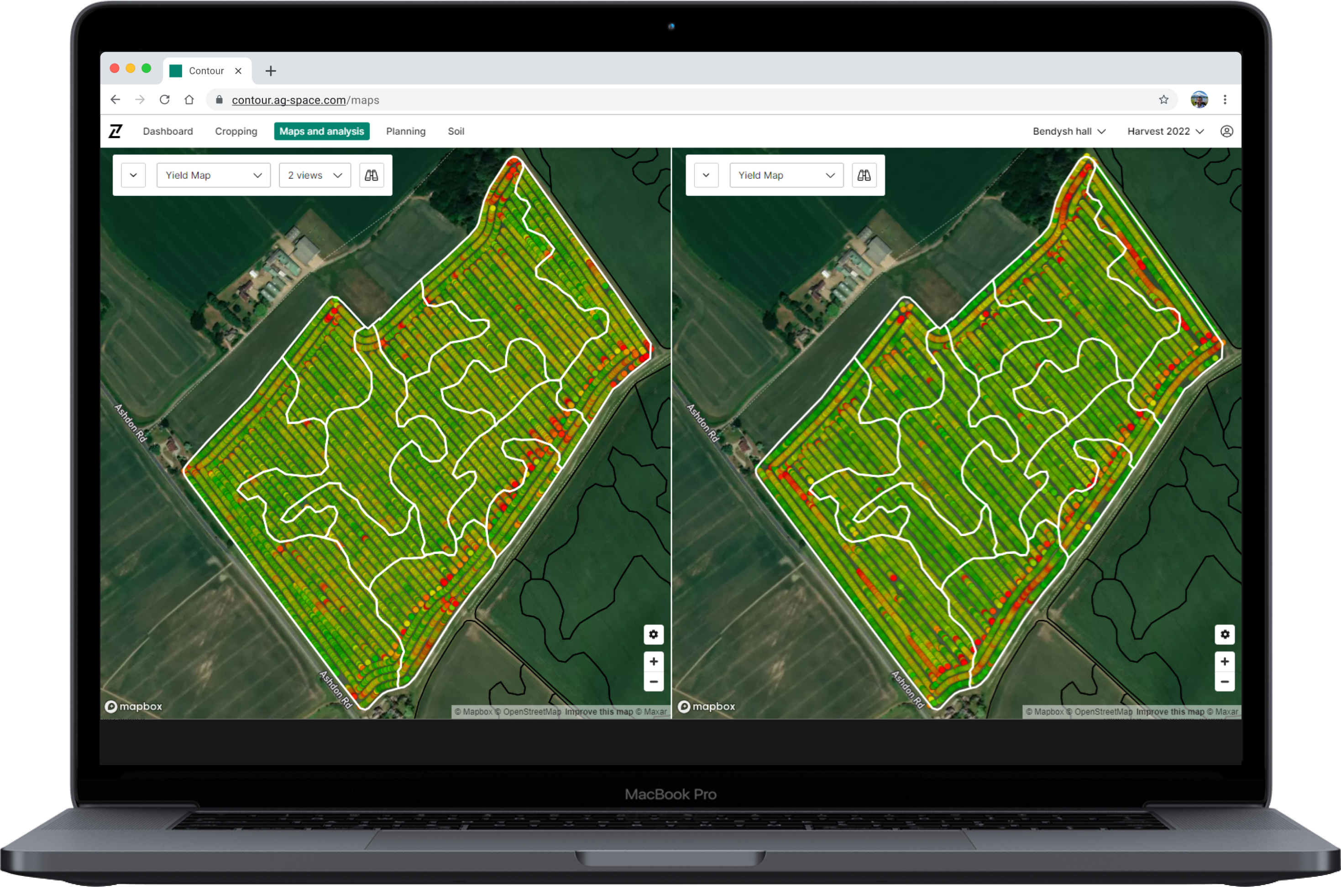 Yield Map Upload supported file types:
AGCO (Fendt, Massey Ferguson)
John Deere
Claas
Case IH
New Holland